ADVERTISING
Advertising in Transport Times Magazine and on our website provides a cost effective opportunity to keep your brand in front of the movers and shakers in the transport industry. 
We have a range of options and provide tailored packages to suit the needs of your organisation and of your campaign. Whether you are implementing a brand awareness campaign, have something new to say or have posts to fill, we can help get your message seen by the right people, on and off line.  
To discuss advertising across our magazine and online, please contact:
Isabel Poulton
Sales Director
t: +44 (0) 1236 739 577
e: isabel.poulton@transporttimes.co.uk
Ciara Corcoran
Sales Executive
t: +44 (0) 207 828 3804
e: ciara.corcoran@transporttimes.co.uk
DISPLAY ADVERTISING
Whether you are looking for a regular double page spread or a one-off quarter page, our media pack will provide you with all the information you need to plan your campaign. 
In addition, online display advertising opportunities exist across all pages on our site and within our email newsletter.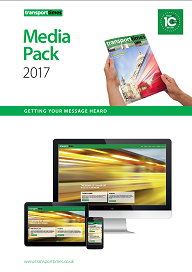 RECRUITMENT ADVERTISING
The Transport Times online recruitment service gives advertisers the opportunity to carefully target potential job applicants by sector, skills set, location and salary. It's fast, easy to use and offers real value for money:-
Advertise your post for as long as you need
Provide your logo and full job description as well as links and contact information on how to apply
AND for a limited period only - to celebrate the launch of our new website - we are offering you the chance to try it out FREE.
All you have to do is register as an advertiser by clicking here
You can also place recruitment adverts within our magazine. Contact isabel.poulton@transporttimes.co.uk for further information.