ACT NOW TO SAVE SNARLED-UP BUSES


ISSUE NUMBER:

TT133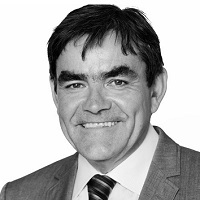 David Begg, Publisher, Transport Times
Congestion is the hidden danger which threatens to destroy the bus sector. It is a disease which is slowing up buses by around 10% every decade and reducing bus use by between 10% and 14%. Slow buses are bad for the economy. If the trend for increasing bus journey times continues we can expect to continue to lose access to around 5,000 jobs annually.
When it comes to the bus, London has a very impressive track record. Since the inception of TfL in 2000 the growth in patronage has been world-beating. Yet in the last few years patronage has been declining faster in the capital than most other places in the UK. There is a key lesson to be learnt from this.
You can get all the other ingredients right: modern bus fleet, cashless buses with the most advanced smartcard and contactless ticketing system in the world, a level of integration which is the envy of other UK cities, state-of-the-art passenger information at the bus stop and on mobile devices. But all these laudable ingredients cannot off set the rapid deterioration in bus journey times.