AUTUMN HERALDS PIVOTAL CHOICES


ISSUE NUMBER:

TT135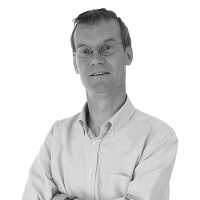 After the hiatus of the summer recess, Parliament is returning to work, and the priorities of Theresa May's new administration are becoming clearer. One thing that seems apparent is a determination to finally make a decision in the long-running controversy over runway capacity in the South East.
Last July, Sir Howard Davies's Airports Commission unequivocally backed a third runway at Heathrow, only for their recommendation to hit the immovable object of David Cameron's declaration in 2009, "the third runway at Heathrow is not going ahead, no ifs, no buts". The new prime minister is not hemmed in by past statements of that sort.
However, her Maidenhead constituency is near the Heathrow flight path; in the past she has been equivocal, recognising that many of her constituents depend on Heathrow for jobs, while at the same time being affected by aircraft noise.
The fact she has chosen to chair the cabinet committee which will make the decision suggests she is confident she can put constituency objections to one side if the conclusion is that the evidence points to Heathrow.
Meanwhile the debate has continued to rage over the three shortlisted options.
Full article available in the current issue of Transport Times