REVOLUTION IN THE NORTH


ISSUE NUMBER:

TT131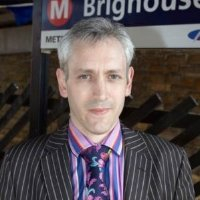 Rail services across the North of England will be "unrecognisable", says Rail North director David Hoggarth, as he sets out the strategic vision of the Leeds-based organisation. And the change begins on 1 April, with the start of the new Northern and TransPennine Express franchises.
Congestion on the M62 between Leeds and Manchester means the 40-mile journey can take anything up to two hours at peak time - but driving is still seen as an attractive option for many people based on the edges of these cities, frustrated by limited rail connections as well as overcrowded and often outmoded trains. All this is set to change, according to Mr Hoggarth.
The transport scene in the North of England is in all respects set to become more dynamic and bringing "transformational change" for passengers.
Transformation is a word that surfaces frequently during our conversation, but doesn't feel overused. Change is long overdue and much needed to underpin the Government's aspirations for a Northern Powerhouse. As Transport for the North embarks on its plans to improve infrastructure connections between the major economic city hubs, Rail North is already forging ahead with plans to improve rail services.
Full article available in the current issue of Transport Times