Rail skills return


ISSUE NUMBER:

TT139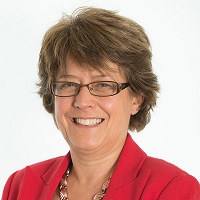 Hitachi's roll-out in December of the first train for the Intercity Express Programme to be produced in its Newton Aycliffe plant in County Durham was an important milestone in the regeneration of rail manufacturing in north-east England – a region that was instrumental in giving railways to the world. Now it appears the process is being reciprocated, as Hitachi couples Japanese bullet train engineering with British manufacturing.
Hitachi opened its site in Newton Aycliffe site in September 2015 to support the £5.7bn Intercity Express programme, under which 122 new Class 800/AT300 trains will go into service on the Great Western and East Coast main lines.
The plant currently employs 700 people – set to increase to 900 by spring, with 50 new apprentices. In addition, maintenance facilities are being created in Doncaster, Bristol, Swansea and London, with the company committed to employing 2,000 people at 14 UK sites by 2019.
In order to encourage interest in the rail sector among the younger generation it seeks to attract, Hitachi has engaged in initiatives such as becoming a co-founder and business sponsor of nearby university technical college UTC South Durham.
Full article available in the current issue of Transport Times