THE DIGITAL RAILWAY: A QUESTION OF WHEN NOT IF


ISSUE NUMBER:

TT131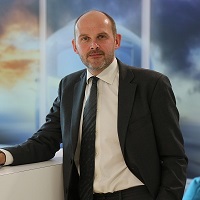 Thirty years ago, had you asked the board of British Rail for their vision of the railways in 2016, I don't know whether they would have predicted the huge passenger growth we've seen. However, I am certain they wouldn't have dreamt that we would be using the same technology to signal and operate our trains.
As it stands, the network can hardly meet existing passenger demand, much less cope with sustained growth, and our existing signalling is part of the problem.
Block signalling is safe and simple, but we pay a huge price in the form of underused capacity. The essence of the digital railway is to address this by maximising our existing infrastructure. The widespread introduction of digital, in-cab signalling via the European Traffic Control System (ETCS) would allow trains to run more closely on existing tracks, with automated traffic operation and digital traffic management ensuring safety and optimal frequency.
Full article available in the current issue of Transport Times