Wanted: a way to manage freight traffic growth


ISSUE NUMBER:

TT139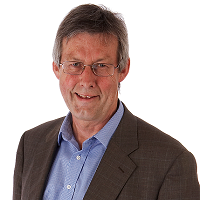 Road traffic just keeps on growing, just like in the cheap oil price years before 2006. Then fuel prices rose, demand levels stayed down, and the hot topic became "peak car". But now there is a turnaround. The 320 billion vehicle miles travelled on Great Britain's roads in the year ending September 2016 were 1.8% higher than the pre-recession peak of 2006/7. Traffic is at an all-time high.
This creates a stable policy environment for highway investment, which is proceeding at a pace not seen since the mid-1990s, following the battle for the Newbury bypass.
Focus groups will report back public support for road-building. It's only when attention turns away from the transport sector that increased road use is seen to have really awful consequences. Because of the wider health and environmental consequences, a fresh look at mechanisms to manage demand is needed. It's not car travel that is growing most strongly, but HGV and LGV (van) traffic, both of which reached record levels last year.
Full article available in the current issue of Transport Times