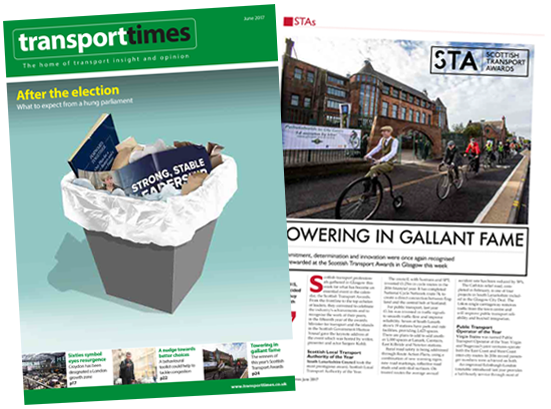 In June's issue:
Election result heralds an end to austerity
What to expect from a hung parliament – TT experts' views
Clean air strategy 'must tackle congestion'
Oxford Bus goes contactless
Dockless bike hire for Manchester and Salford
Transdev and Delphi in autonomous vehicle partnership
Scottish Transport Award winners
Croydon poised for regeneration
HS2 rolling stock design
Enhanced partnerships will need new strategies
A nudge towards better travel choices
Alstom rethinks urban transport
Also in this issue:
EMAIL SIGNUP
Thank you for signing up.
What a difference a year makes!
---
21 September 2017
Last year's party conference season saw the Conservatives riding what many believed to be an insurmountable lead with a new Prime Minister in the form of Theresa May and a....
We mustn't make transport investment into a London v The North battle
---
20 September 2017
The recent criticism of the Government for not giving sufficient priority to the North of England on transport investment does not stand up to scrutiny either historically or on a....
How did passengers get on during the Waterloo upgrade work?
---
18 September 2017
How bad can the disruption be for passengers, when one of Britain's busiest railway stations is closed for more than three weeks?
Investment in Waterloo Station is welcome. But this major....