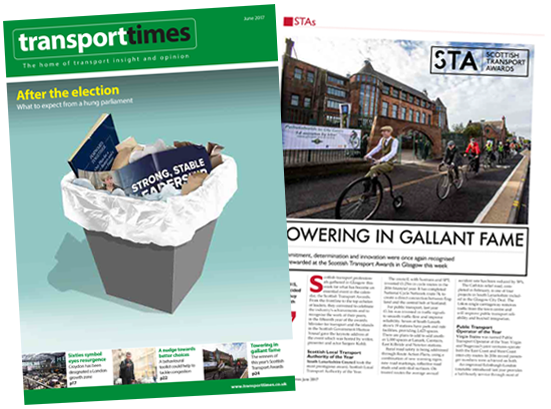 In June's issue:
Election result heralds an end to austerity
What to expect from a hung parliament – TT experts' views
Clean air strategy 'must tackle congestion'
Oxford Bus goes contactless
Dockless bike hire for Manchester and Salford
Transdev and Delphi in autonomous vehicle partnership
Scottish Transport Award winners
Croydon poised for regeneration
HS2 rolling stock design
Enhanced partnerships will need new strategies
A nudge towards better travel choices
Alstom rethinks urban transport
Also in this issue:
EMAIL SIGNUP
Thank you for signing up.
The North/South divide?
---
24 August 2017
There has been a lot of comment in the press over recent announcements from the Department of Transport. Firstly, and positively, the Transport Secretary Chris Grayling confirmed the HS2 Phase....
What can public transport do to lift its poor customer experience perception?
---
21 August 2017
For the third consecutive year of our annual report on customer service and experience, public transport operators have come out as providing the worst customer experience.
Nearly four in 10 (38%)....
Rail passenger complaints: getting it right
---
14 August 2017
How a train company handles their contact with passengers when things can go wrong can cement their view of the company. This applies to how they handle complaints. Handling complaints....