DON'T FORGET SHARED GOALS


ISSUE NUMBER:

TT131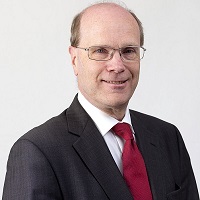 With congestion estimated to cost the UK £33bn a year by 2030, operating sustainable public transport solutions will become even more important to local authorities, communities and economies. And like all bus operators, First Bus shares the aim of local councils and the Government to get more people out of their cars and using buses.
This fundamental principle often gets missed in the heated debate about the best way to provide local bus services. Given this common ground, we're pleased that ahead of publication of the Buses Bill Andrew Jones, the buses minister, underlined the importance of positive partnerships and talked about maintaining the status quo where operators and councils are working successfully together to improve services and increase patronage.
We are convinced that the quickest, cheapest and best way to improve bus services is through positive and active partnerships. Bus operators across the country are working hard to improve their customer proposition and therefore attract more people on to the bus. We're seeing more investment in new buses, smart ticketing, free on-board wi-fi and other innovations.
Full article available in the current issue of Transport Times