GOVERNMENT'S COMMITMENT TO THE NORTH MUST NOT WAVER


ISSUE NUMBER:

TT134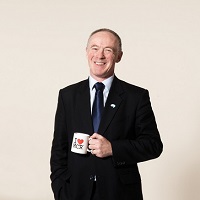 Whatever your take on the vote to leave the European Union it has happened, and we have to look calmly to the future. Cities like Manchester are working hard to send a clear message to investors, international or otherwise, that we remain very much open for business and that our long-term priorities are unchanged.
It's important that the Government does the same. I have been asked repeatedly since the Brexit vote whether this means that the Northern Powerhouse initiative is in jeopardy. In fact the uncertainty following the referendum result makes it even more vital for the UK that its great northern cities can collectively reach their full economic potential and begin to rebalance the national economy.
The recently published Northern Powerhouse Independent Economic Review states that, with the right infrastructure and investment, the North of England has the potential to add £97bn and 850,000 jobs to the national economy by 2050. This is a prize the nation cannot afford to throw away, and it's essential that the Government reaffirms its commitment to the Northern Powerhouse. The logic behind it is no less compelling than it ever was.
Full article available in the current issue of Transport Times