THERESA MAY HAS A JOB ON HER HANDS


ISSUE NUMBER:

TT134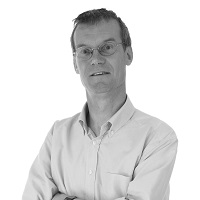 The three weeks following the EU referendum on 23 June have been characterised by an unprecedented vacuum in the leadership of the UK.
From that viewpoint, the swift conclusion to the Conservative leadership race earlier this week, and the installation of Theresa May as the new prime minister on Wednesday are a blessing of sorts. But does that mean normality is about to be restored?
Almost certainly not. Ms May appears determined to press ahead with negotiations to leave the EU as quickly as possible, but that still means a two-year period during which the Government and civil service will be highly preoccupied with the process of the UK's exit.
What does this mean for transport? The Bus Services Bill, and perhaps the Modern Transport Bill, which have begun, or almost begun, their way through Parliament, may continue on a sort of autopilot. It will be much more difficult to get new measures of the ground.
What about key transport projects? An early landmark may be a decision on runway capacity which since the referendum has been delayed again. Theresa May's constituency is near Heathrow, and she has played no part in the cabinet committee deliberating on this decision. But she will be keen to show resolve and bring the long-running saga to an end.
Full article available in the current issue of Transport Times